Home // How to Play Yugioh Online For Free With All Cards Unlocked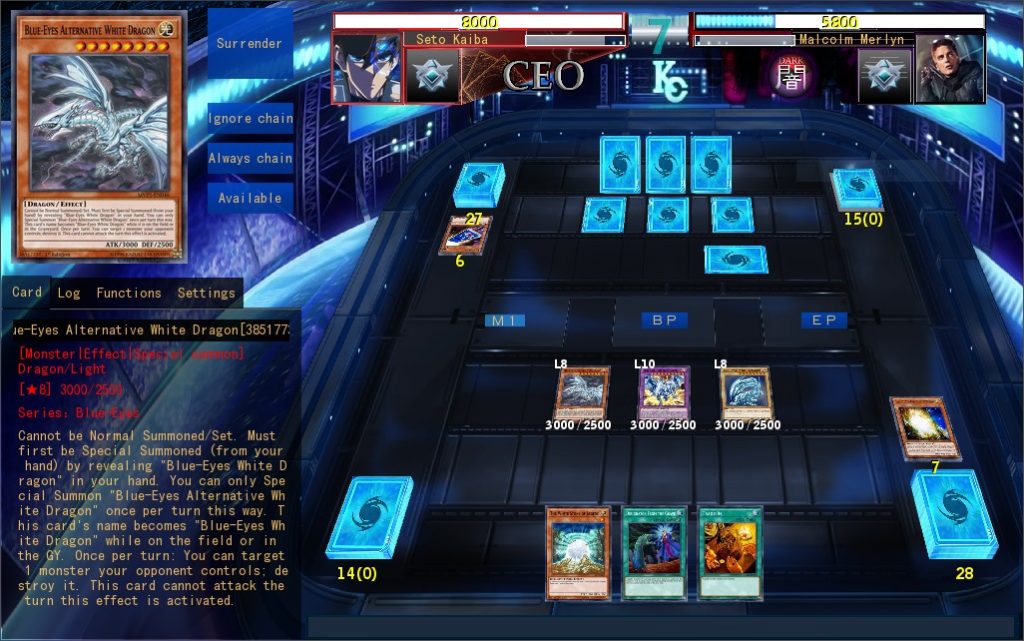 HOW TO PLAY YUGIOH ONLINE FOR FREE WITH ALL CARDS UNLOCKED
YGOPRO is a free to play Yugioh online game with all cards unlocked as soon as you install the game. New cards are added as soon as they are announced.
HOW TO DOWNLOAD YGOPRO
To get started, head over to the downloads page. You should see 2 mirrors for Windows, click on either one of them, they should take you to a website from which you can download the game. In some cases when you click on one of the download links you will be given a page that will say "ERROR – LINK NOT AVAILABLE". If you see this, please don't panic, this means the link is not available on the website but is still available in the YGOPRO Discord server.
Join the Discord server by clicking the Connect button. You don't need to verify your email or download the Discord app itself. Simply enter a username and join the server. You should be taken to the downloads channel. If you aren't taken to the downloads channel, then click on the downloads channel, and then click on the YGOPRO for Windows link and download it.
HOW TO INSTALL YGOPRO
Once the game is downloaded, double click on the installer to run it. If you are on Windows 10, you might get a message that says "Windows protected your PC", click on More Info and then click Run anyway. Choose the language for the installation, you can change this after the game is installed. The game should take a few minutes to install.
HOW TO REGISTER AN ACCOUNT
Once the game is installed, run it and register a new account. To register a new account, click on Register and then enter your username, your password and then your password again. Press register and you should get a confirmation message telling you that your account was created. Now you can log in.
HOW TO MAKE A DECK
Enter your username and password, agree to the terms of service, and press Log In. You will get a message box asking to verify your email. This is optional but it's highly recommended, as it's the only way to recover your password in case you lose it. Once you log in, you will be greeted with the home screen, the buttons are self explanatory, get started by making a new deck, to do this simply click the Deck button and a new window will open. Make your deck and save it, then you are ready to duel.
HOW TO DUEL IN SINGLE PLAYER
To duel against the AI, press on Single Player and then press Dueling Robot. Choose which deck you want the Dueling Robot to use and press Duel. You can also do skill tests and puzzles.
HOW TO DUEL IN MULTIPLAYER
To play against other players, click on PvP and then click on either Unranked or Ranked. It's suggested to start with Unranked if this is your first time playing a new deck. You will see many hosted games, you can join one by double clicking on it, or host one yourself. To host a game press Host and choose the settings, all master rules including the latest master rules 5 revision are included, then press Host again.
HOW TO PLAY YUGIOH ONLINE FOR FREE WITH ALL CARDS UNLOCKED TUTORIAL VIDEO
YGOPRO The Dawn of a New Era
© Kaiba Corporation