YGOPRO AI – Single Player Mode
YGOPRO The Dawn of a New Era supports 4 different YGOPRO AI options, each with varying levels of difficulty geared towards improving your dueling skills. Same YGOPRO AI opponents are available on both the YGOPRO and YGOPRO 2 versions of the game.
In order to duel the AI you have to download the game from this website or from our YGOPRO 2 website. If you downloaded YGOPRO from elsewhere then the AI options may not be available to you, in which case you have to re-download the game from here.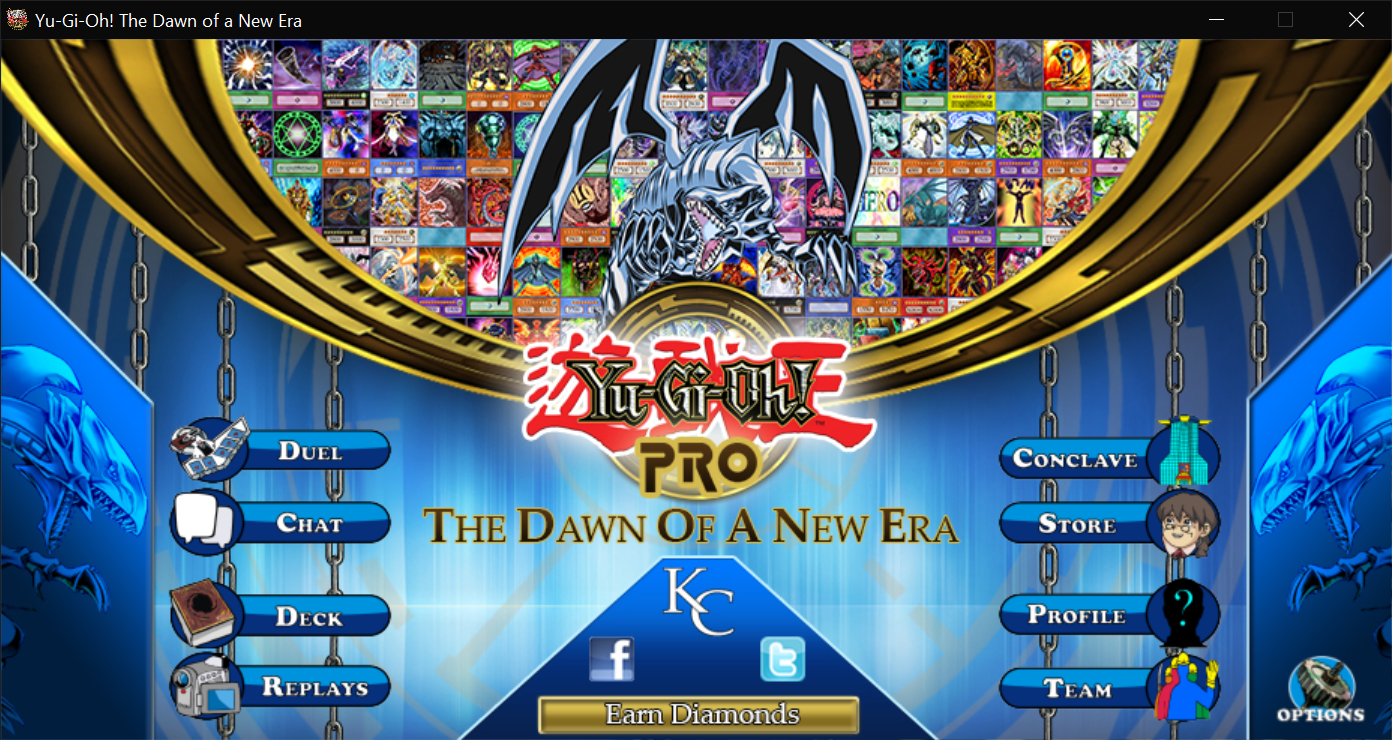 Install the game and create an account, then make a deck, you can also download a deck from the Conclave, if you are unsure about how to play certain decks, visit our YouTube channel, we regularly post tutorials about how to play different decks.
Once you have made your deck, head over to the Duel section and then select Single Player. You will be greeted with a screen offering you 3 unique single player settings. You can use any 3 of those but we recommend you start with the Dueling Robot.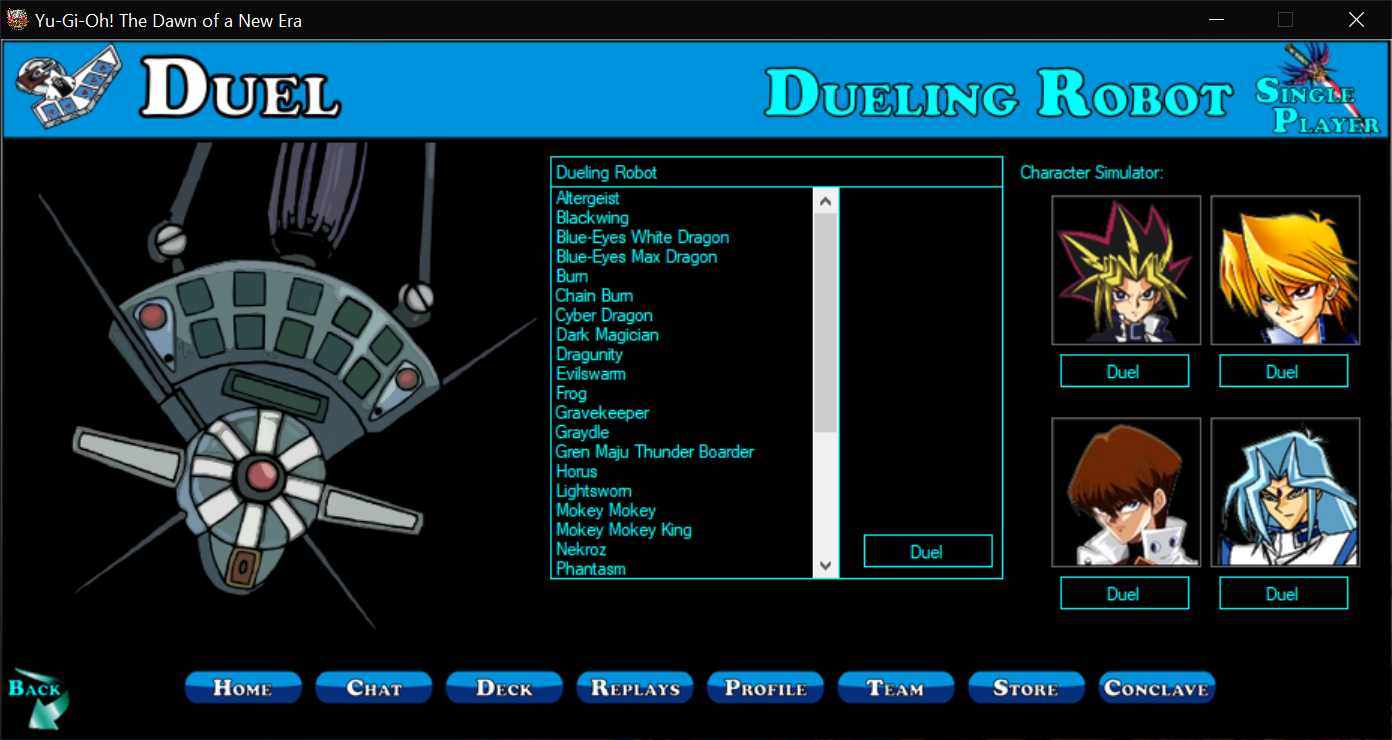 Dueling Robot is currently our best dueling AI. You can choose between over 30 unique decks. Dueling Robot has dueled over 5 million times in the past few years, we have made a number of improvements using the data we obtained. We are continuing to add new decks and improve the Dueling Robot in the upcoming updates.
In addition to offering over 30 unique decks, you can also duel against one of the 4 character simulators. Dueling Robot can use the Yugi, Kaiba, Joey and Dartz anime decks. These decks can be especially difficult to beat due to having anime cards.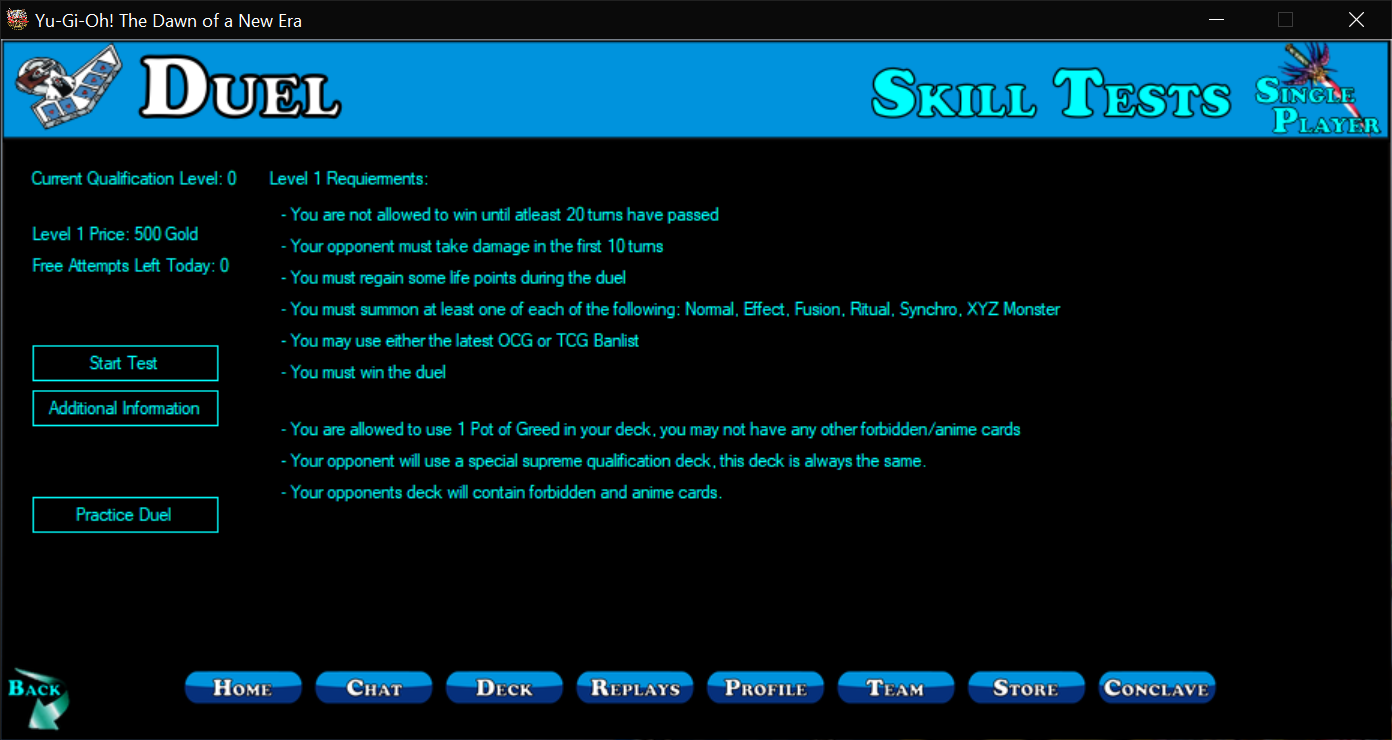 Skill Tests are a set of challenges that require you to complete certain tasks before winning a duel. These tasks range from summoning different types of monsters, gaining life points and dealing damage to your opponent.
Each time you complete a Skill Test you can attempt the next more difficult challenge. Completing a skill test awards you with a badge that is visible to all your future player opponents.
Puzzles are a special game mode that give you one turn to win the duel. There are 70 puzzles available when you download the game. Players can make and share their own puzzles.
YGOPRO The Dawn of a New Era
© Kaiba Corporation