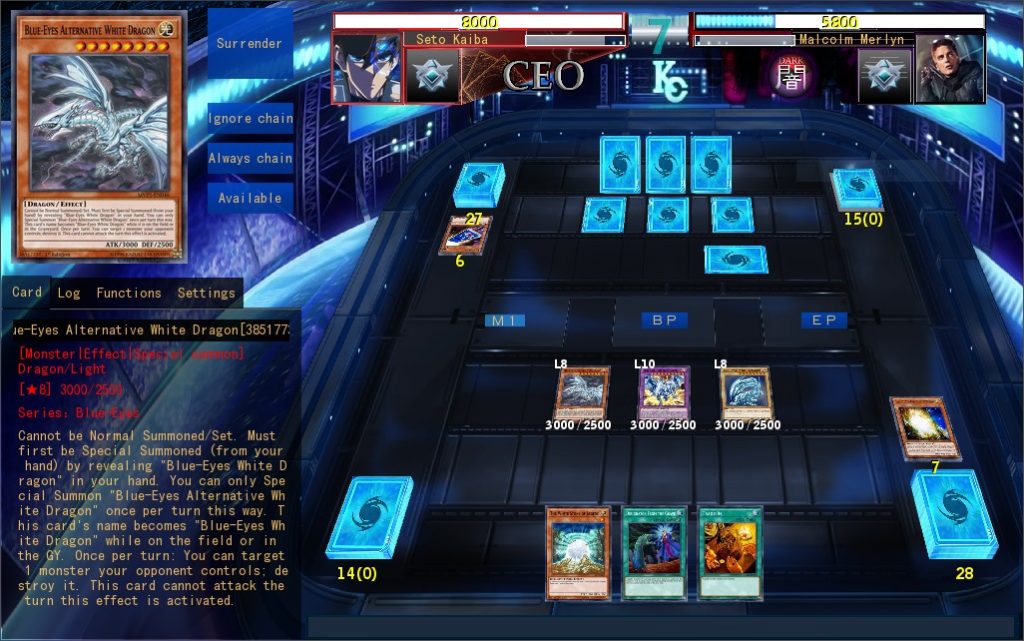 IS YGOPRO AVAILABLE FOR IPHONE AND IPAD?
YGOPRO is not available on iOS, there are no plans to bring the game to the iOS operating system in the future.
HOW CAN I PLAY YUGIOH ONLINE WITH ALL CARDS UNLOCKED ON THE IOS?
There are a number of free Yugioh games available on iOS. While YGOPRO is the best Yu-Gi-Oh! online game, since YGOPRO is not available on iOS, you can join the official YGOPRO Discord server to get the links for the alternative games that are available on iOS.
IS YGOPRO AVAILABLE ON OTHER OPERATING SYSTEMS?
YGOPRO is available for most other operating systems including Windows and Android. To download YGOPRO, head over to the YGOPRO downloads page and select your operating system, if you need help with the installation, you can check out this guide: How to Play Yugioh Online For Free With All Cards Unlocked.
YGOPRO The Dawn of a New Era
© Kaiba Corporation